2019.03.27
Kiyosumi Gardens
IWA World Water Congress & Exhibition 2018 Culture Evening "Tokyo Garden Night"
【Date】 :September 18th, 2018 (Tuesday) 7:00 p.m. - 9:00 p.m.
【Venue】:Kiyosumi Gardens
Event / program overview
The International Water Association (IWA) World Water Congress & Exhibition is a gathering of water experts in industry, academics, and government for sharing new knowledge and cutting-edge technology for the resolution of global water problems. This was the first time the event has been held in Japan.
An evening promoting understanding of Japanese culture was one element of the event program. It was held at Kiyosumi Gardens, a traditional Japanese garden famous for its beauty.
Main event venue and entertainment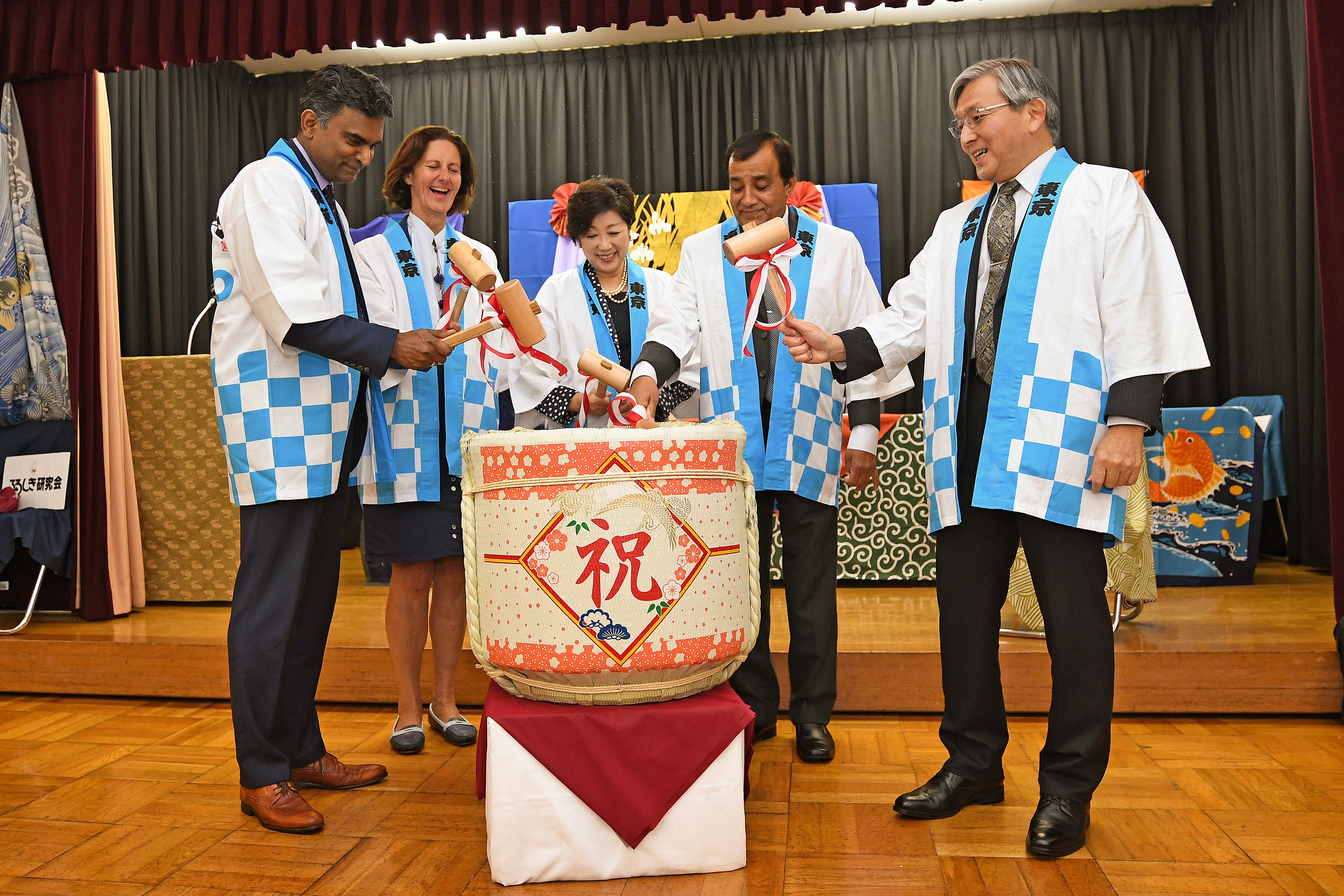 <Front garden and Ryotei lodge>
After the welcome address by Governor Koike, a traditional barrel-breaking ceremony was performed. The ceremony used a barrel of traditional Japanese sake made with tap water, in line with the theme of water purity central to the IWA's guiding principles.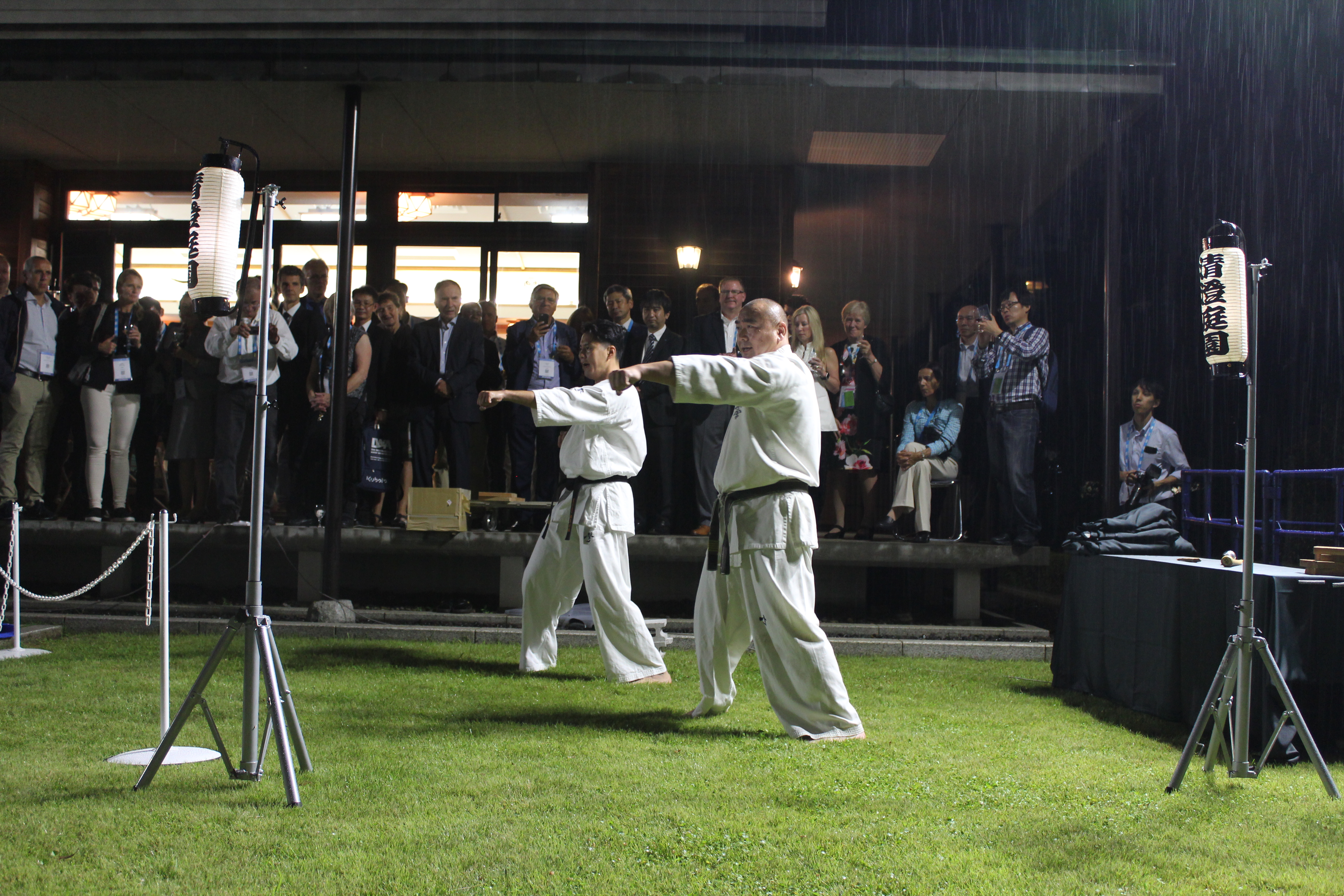 Next, there was a karate performance held in the gardens, followed by a matcha tea ceremony experience, koto music performance and other activities in the Ryotei lodge.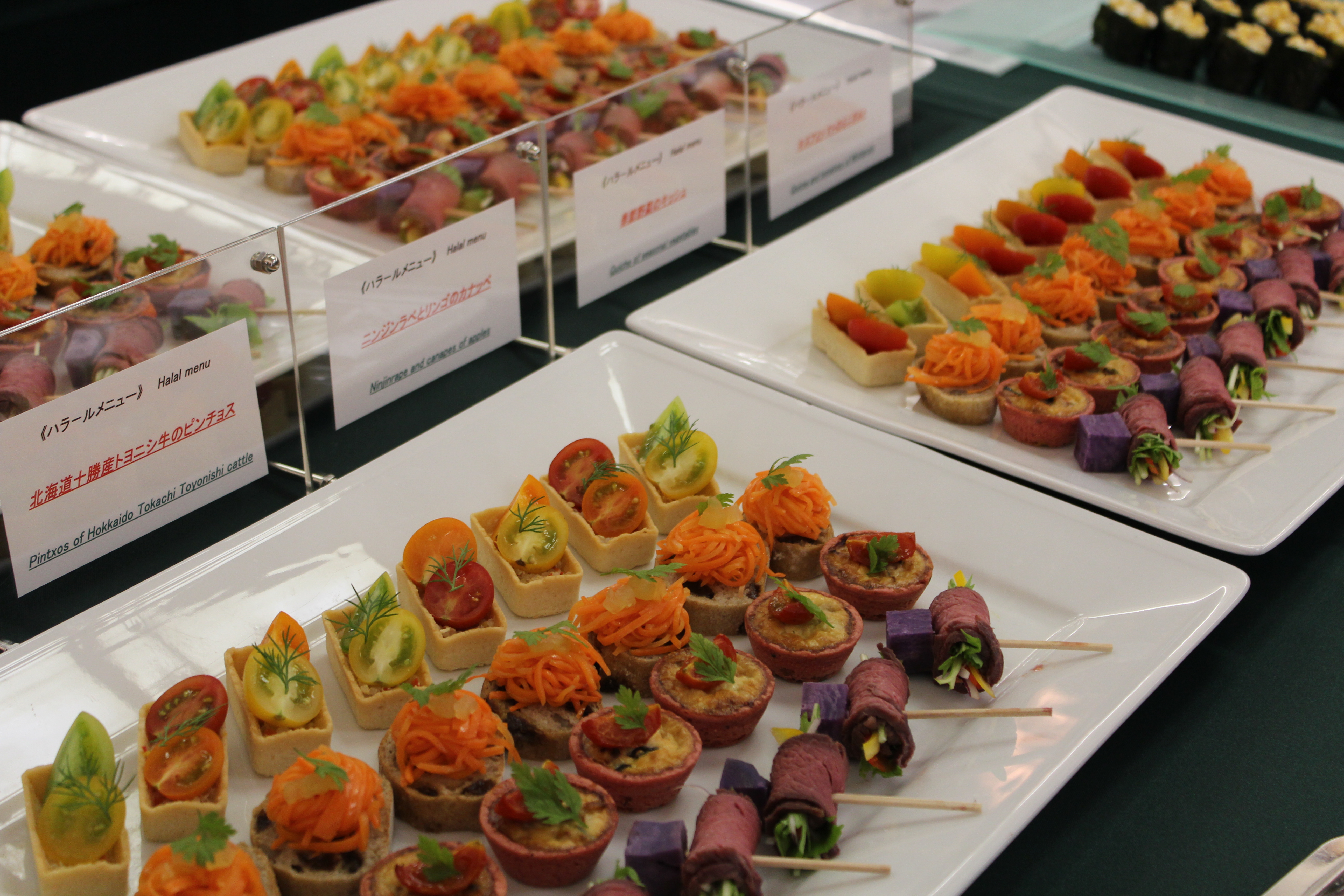 <Taisho Kinenkan Hall>
In addition to providing dishes made from ingredients grown locally in Tokyo, traditional crafts such as "furoshiki" were introduced, and Tokyo Heaven Artists shared the city's culture with the overseas participants through street performance and other activities.