2019.03.27
Tokyo Metropolitan Art Museum
Tokyo Prime Night 2018
【Date】 :December 17th, 2018 (Monday) 6:00 p.m. - 8:00 p.m.
【Venue】:Tokyo Metropolitan Art Museum
Event / program overview
In coordination with the Tokyo 150th anniversary project, the entire museum used as a unique venue. Illuminations were set up at and around the building, and the event also included a private viewing of exhibitions and a reception party. This event provided the perfect example for how unique venues can be utilized to create charming business event venues.
Main event venue and entertainment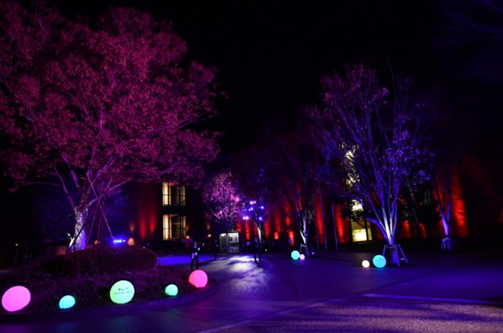 <Illumination>
An illumination of both the museum and its surroundings was implemented with the supervision of Motoko Ishii, a famous lighting designer who is active not only within Japan but all over the world.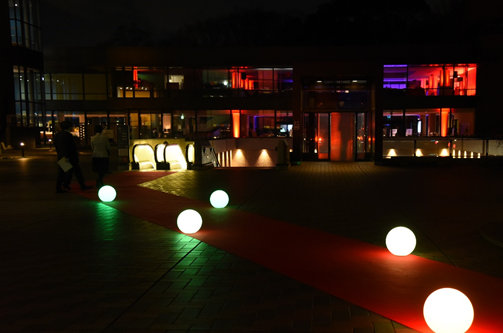 The concept of the illumination was a "Western-style Christmas". The museum attracted attention of nearby pedestrians as it was beautifully colored by mainly red, white and blue lighting, emphasizing its charm as a classically European-style building.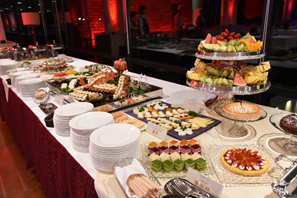 <2F Restaurant Area>
Lanterns were used to create an atmosphere similar to that of Tokyo 150 years ago, when the modern-day Tokyo was created. A standing eating area was set up, and the menu from when the Ueno Seiyoken restaurant, first opened in 1872, was recreated and served.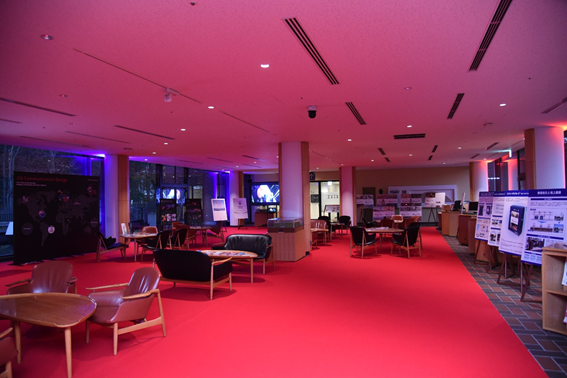 <1F Art Lounge>
A PR area was set up to introduce Tokyo's 150th anniversary and upcoming events such as the 2019 Rugby World Cup. The display included examples of unique venues in use, and has been inspected by many passersby at the museum.
<Other>
In the auditorium, a Tokyo 150th anniversary photo exhibition was held. A special viewing of the museum exhibitions was implemented.
■Number of participants
336 (Japanese: 322; foreigners: 14, with a total of 10 countries represented)