2019.03.27
Tokyo Sea Life Park
Familiarization Trip Reception for Overseas Meeting Planners (Europe, North America)
【Date held】:December 4th, 2018 (Tuesday) 5:00 p.m. - 8:00 p.m.
【Venue】  :Tokyo Sea Life Park
Event / program overview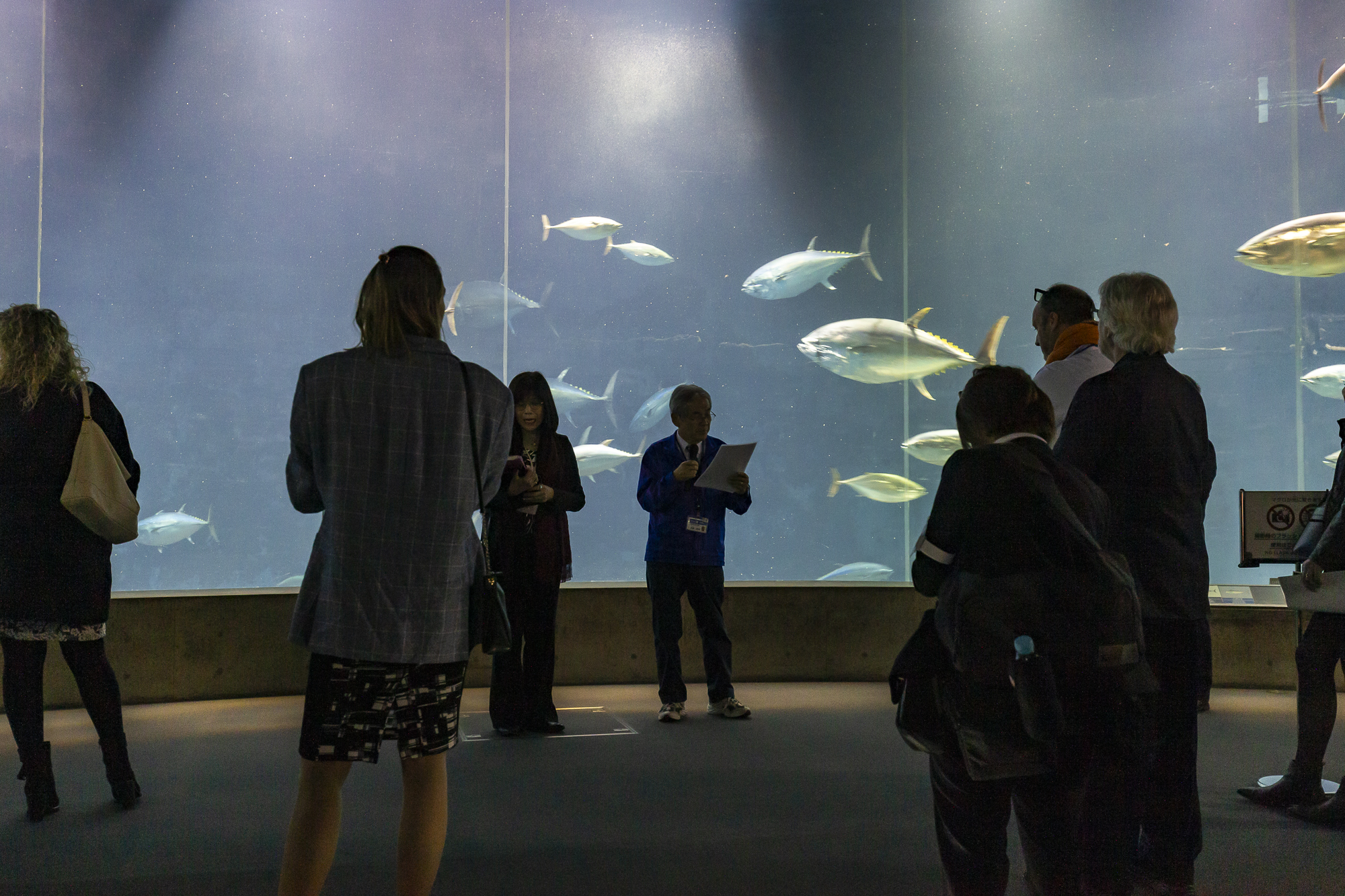 As one part of a familiarization trip program for meeting planners invited from Europe and North America, a reception was held at Tokyo Sea Life Park.
On the day of the event, 12 meeting planners were welcomed in front of the aquarium's large tank which houses Bluefin tuna. The Director gave a welcome speech which touched on the highlights of the facility and introduced some of the sea creatures living in the ocean around Tokyo.
Professionals working in the fields of meetings, incentive travel, conventions, and exhibitions/events (MICE) also had the opportunity to network while watching the fish, and the reception was based around the theme of a deep sea club. The event featured a variety of entertainment which made the most of the venue space and location bordering the ocean.
Main event venue and entertainment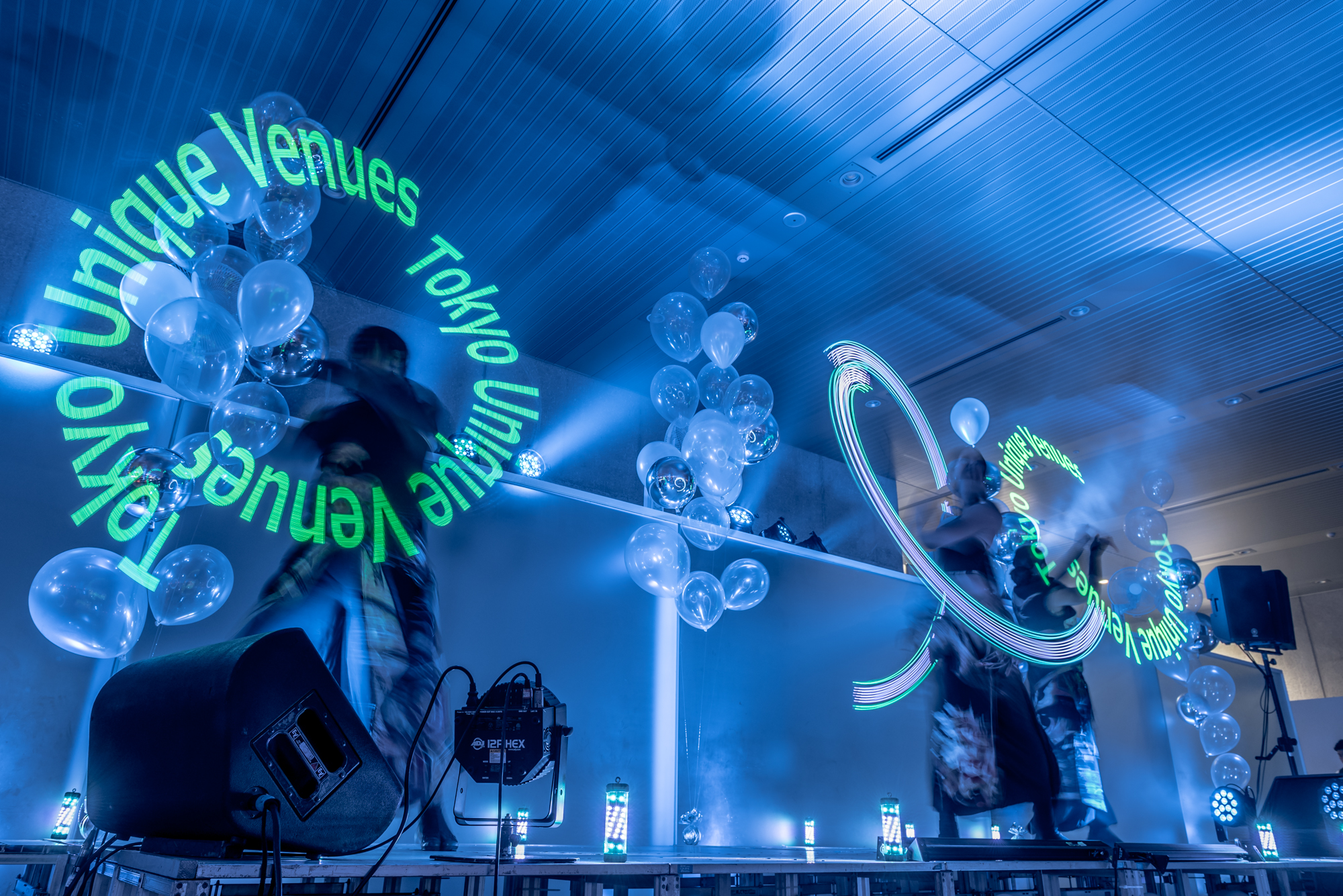 <Cafeteria "Sea Wind">
A dynamic light show illusion show was performed for the guests. The participants enjoyed a futuristic display of text and images, created in space by the use of LED lights. The food served was vivid and colorful, made with lots of seasonal vegetables. The menu was carefully planned so that it could be enjoyed by vegan participants, too. Tokyo local sake and craft beer were also served.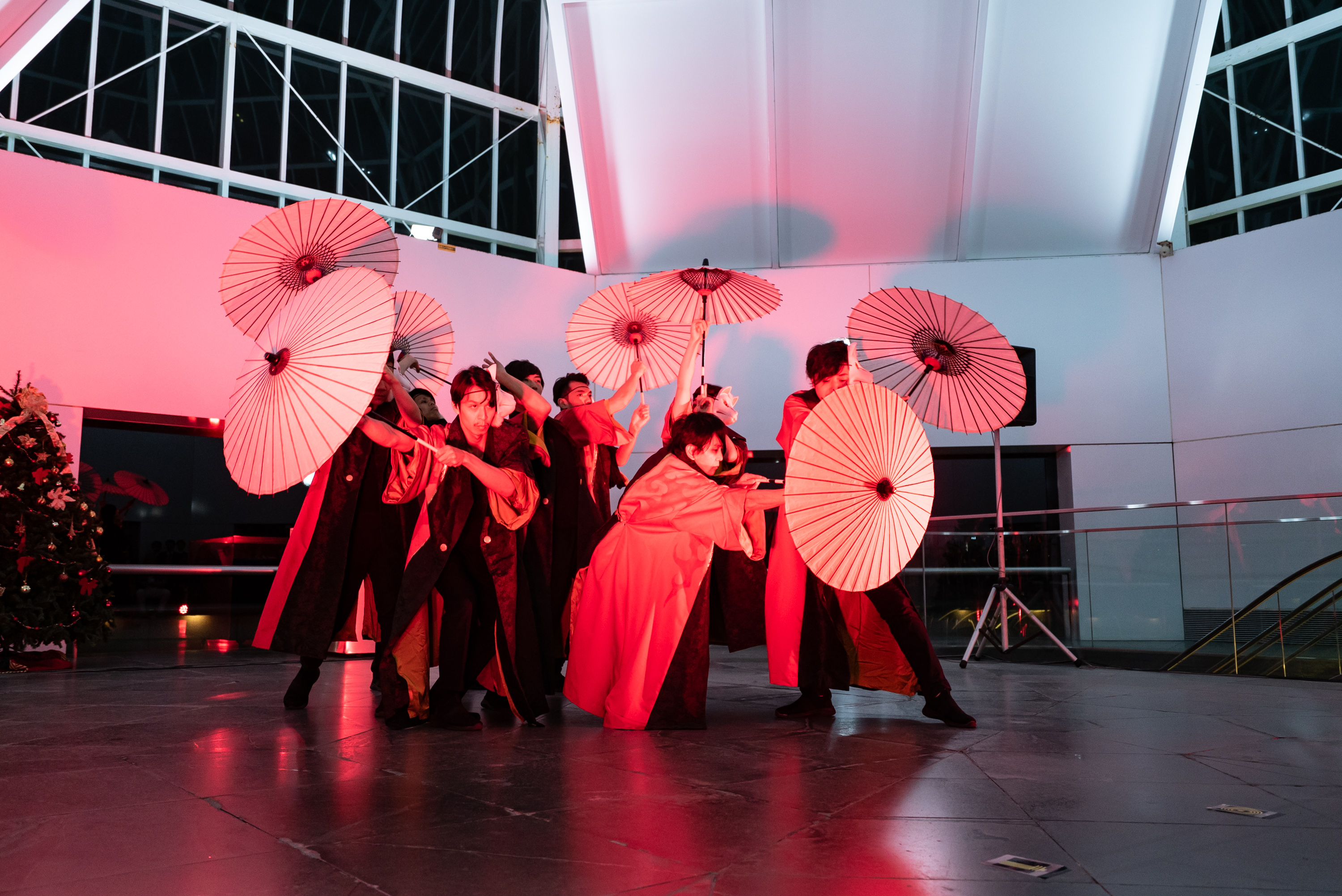 <Glass Dome Square>
The participants were sent off with an original dance performance which combined street dance and contemporary dance.
■Number of participants
33 (Japanese: 21; foreigners: 12)