2019.03.27
Edo-Tokyo Open Air Architectural Museum
Familiarization Trip Reception for Overseas Meeting Planner (Asia)
【Date held】:August 23rd, 2018 (Thursday) 3:00 p.m. - 5:30 p.m.
【Venue】  :Edo-Tokyo Open Air Architectural Museum
Event and program overview
As part of a familiarization program inviting meeting planners from the Asia pacific region, a reception was held at the Edo-Tokyo Open Air Architectural Museum.

The theme of this reception was "ecology", and the participants were able to uniquely Japanese experiences, such as rickshaw rides and an "uchimizu"* experience.
The participants were also treated to Tokyo beer, Tokyo sake and Halal nibbles at a networking session held with professionals working in the fields of meetings, incentive travel, conventions, and exhibitions/events (MICE).
The reception was held in the historical House of Georg de Lalande, a Meiji era Western-style house.
Main event venues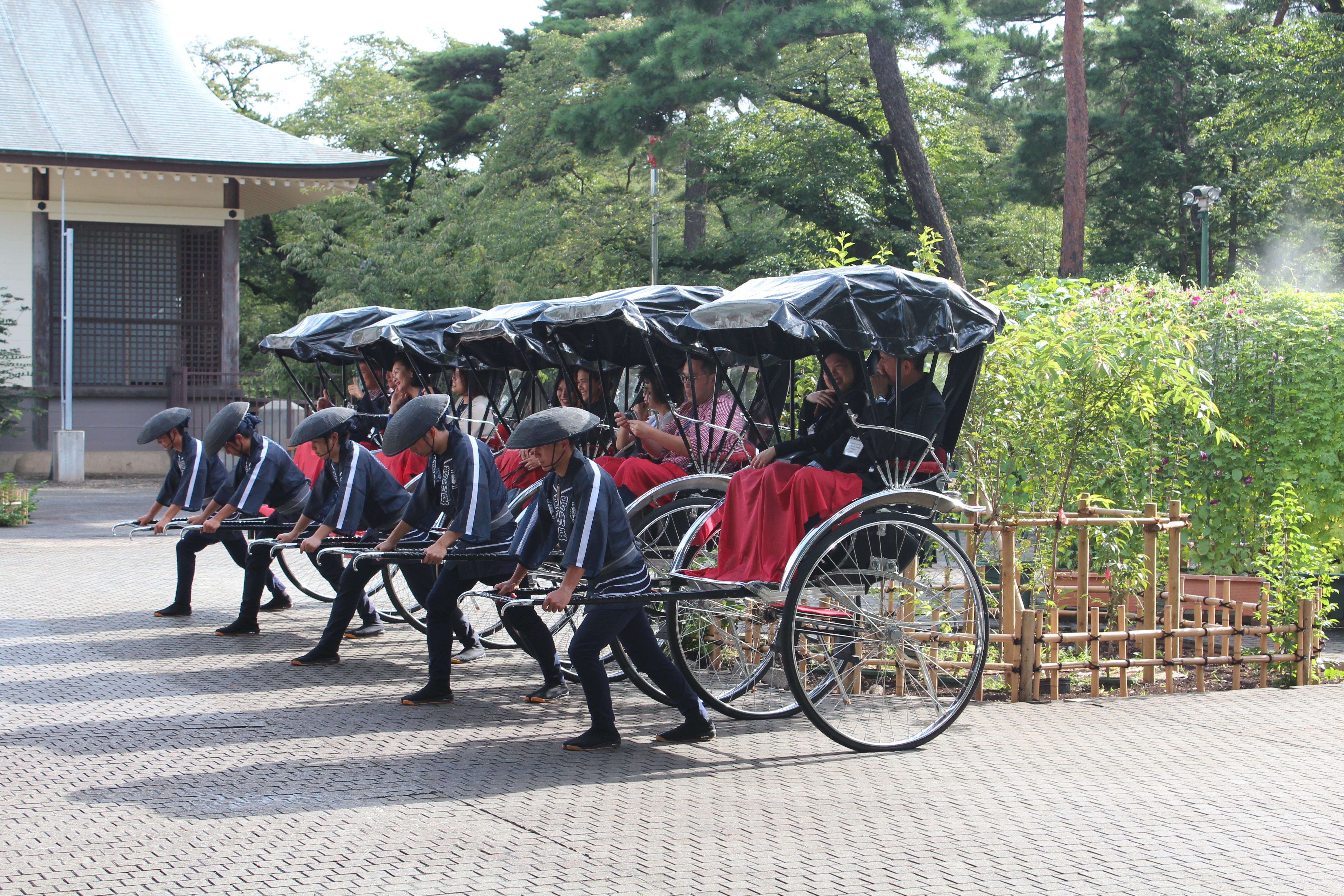 <Entrance>
At the entrance, rickshaws welcomed the overseas meeting planners, allowing the guests to enjoy Japanese culture while touring the spacious gardens.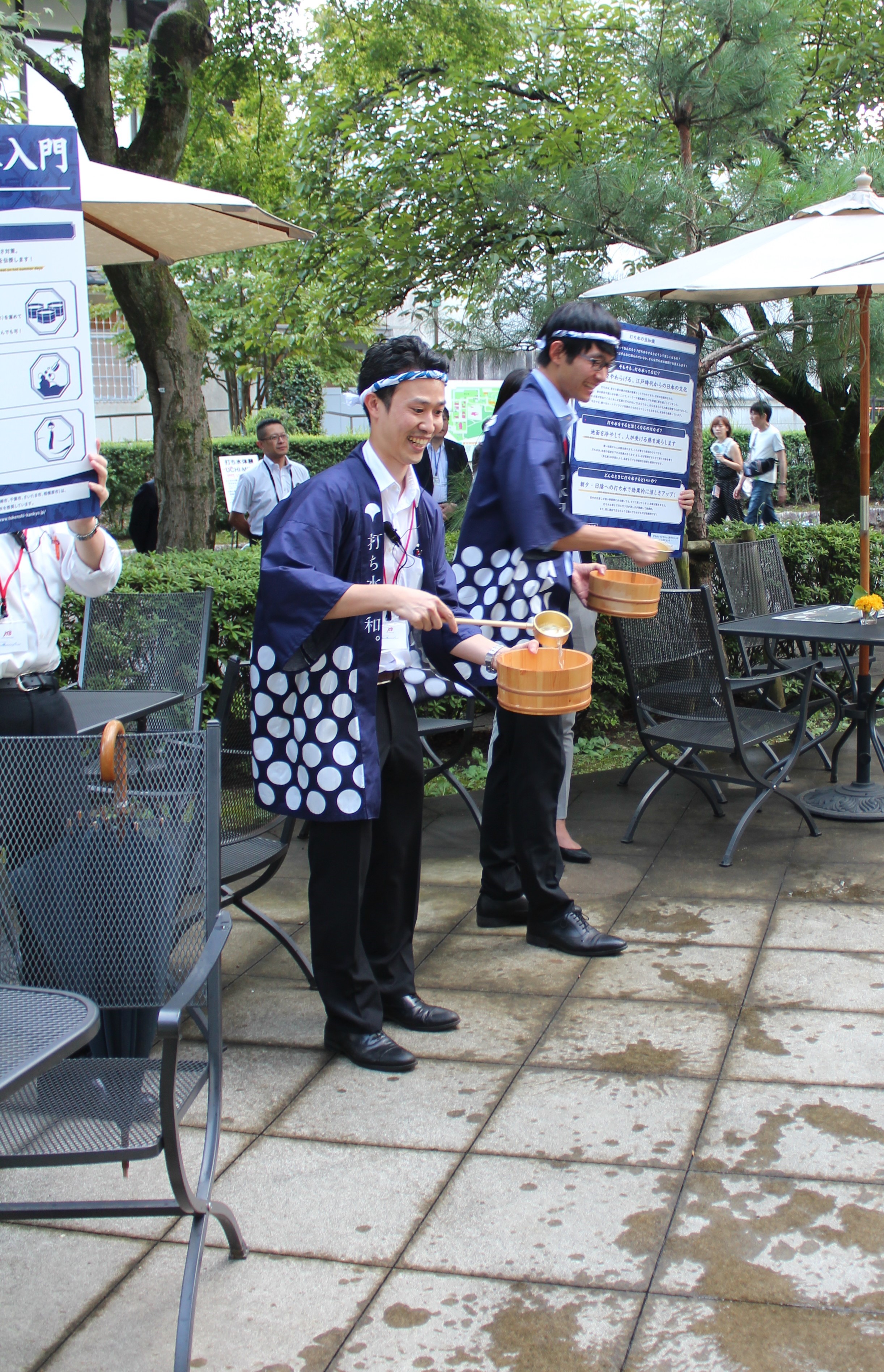 <On the Terrace of the House of Georg de Lalande >
The de Lalande House is a Western-style Meiji period house relocated to Edo-Tokyo Open Air Architectural Museum, where the Director gave a welcome speech to the delegates. After the highlights of the facility and the municipal museum were introduced, the participants took part in a traditional Japanese activity, "uchimizu." Although the event was held on a hot summer day, the air on the terrace wasn't quite as hot and humid after the "uchimizu" *was performed, and the participants were able to enjoy the cool air.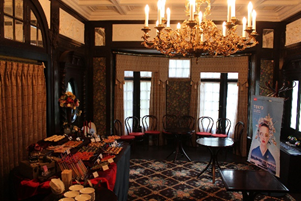 <Inside the House of Georg de Lalande >
Guests were treated to Japanese-style jazz with guitar and shakuhachi, while enjoying a standing-style dinner reception.
*Uchimizu
Uchimizu or "water sprinkling", is a 300 year old Japanese custom to beat the heat on hot summer days. This is how you do it:
1. Get a bucket of water – rain water or leftover bathwater works nicely.
2. Sprinkle the water on the ground. It's most effective in mornings or evenings.
3. The water cools the surrounding ground, so you can enjoy cooling off, too!
■Number of participants
33 (Japanese: 23; foreigners: 10)