2019.03.27
Tokyo Sea Life Park
10th International Aquarium Congress Pre-Event Ice Breaker
【Date held】:November 5th, 2018 (Monday) 6:00 p.m. - 8:00 p.m
【Venue】  :Tokyo Sea Life Park
Event / program overview
The International Aquarium Congress is an event attended by aquarium business professionals from all over the world which is held in various locations once every three or four years. This time, the event was held from November 7th to 10th in the city of Iwaki in Fukushima Prefecture. However, the pre-event icebreaker reception was held at Tokyo Sea Life Park on November 5th.
Main event venue and entertainment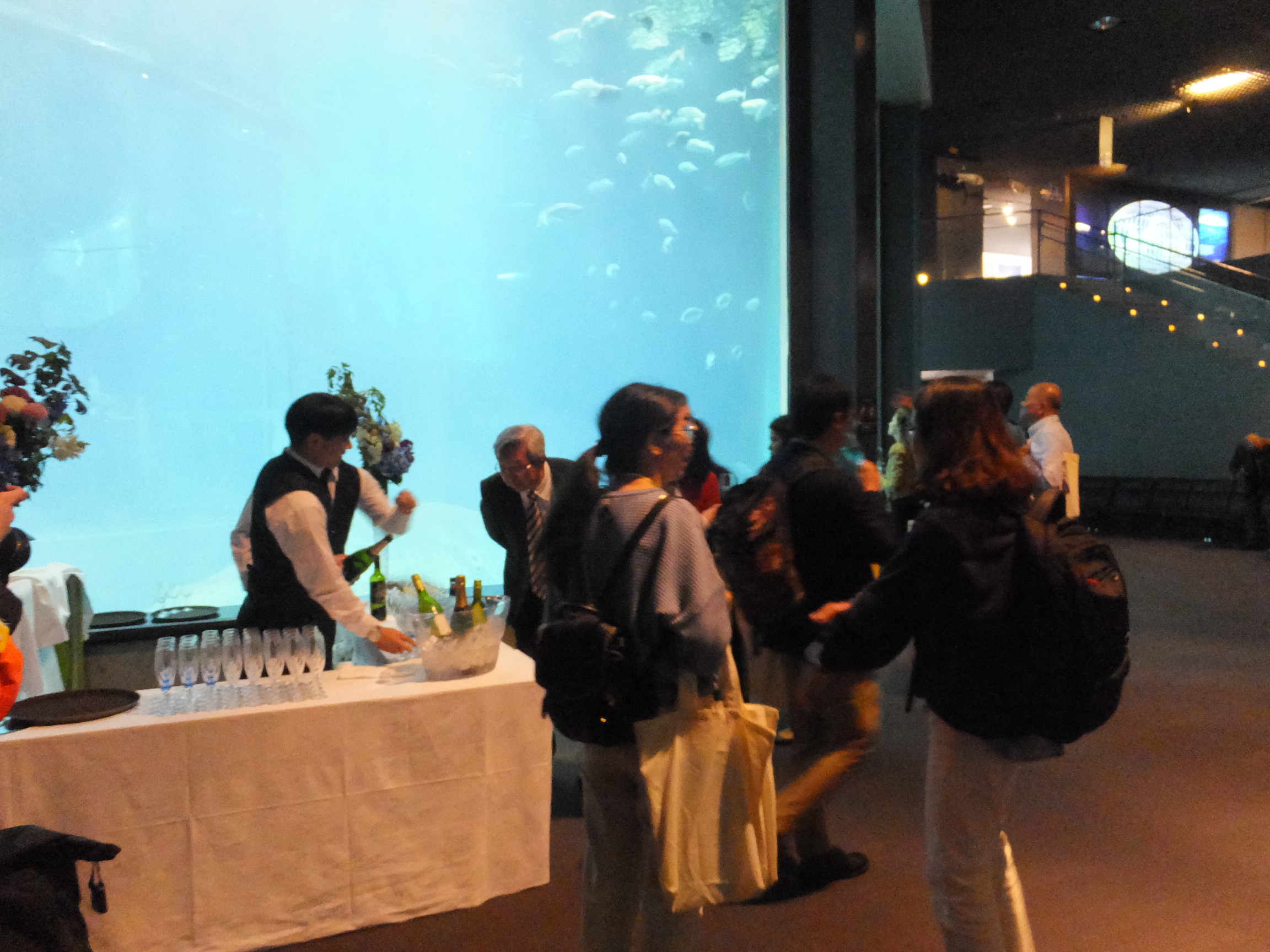 <The Seas of the World Area>
A bar stand was set up with welcome drinks for the participants.
The participants stood with cocktails in hand and enjoyed watching the Bluefin tuna and other sea creatures from all over the world swimming in the large donut-shaped tank, the highlight of the facility.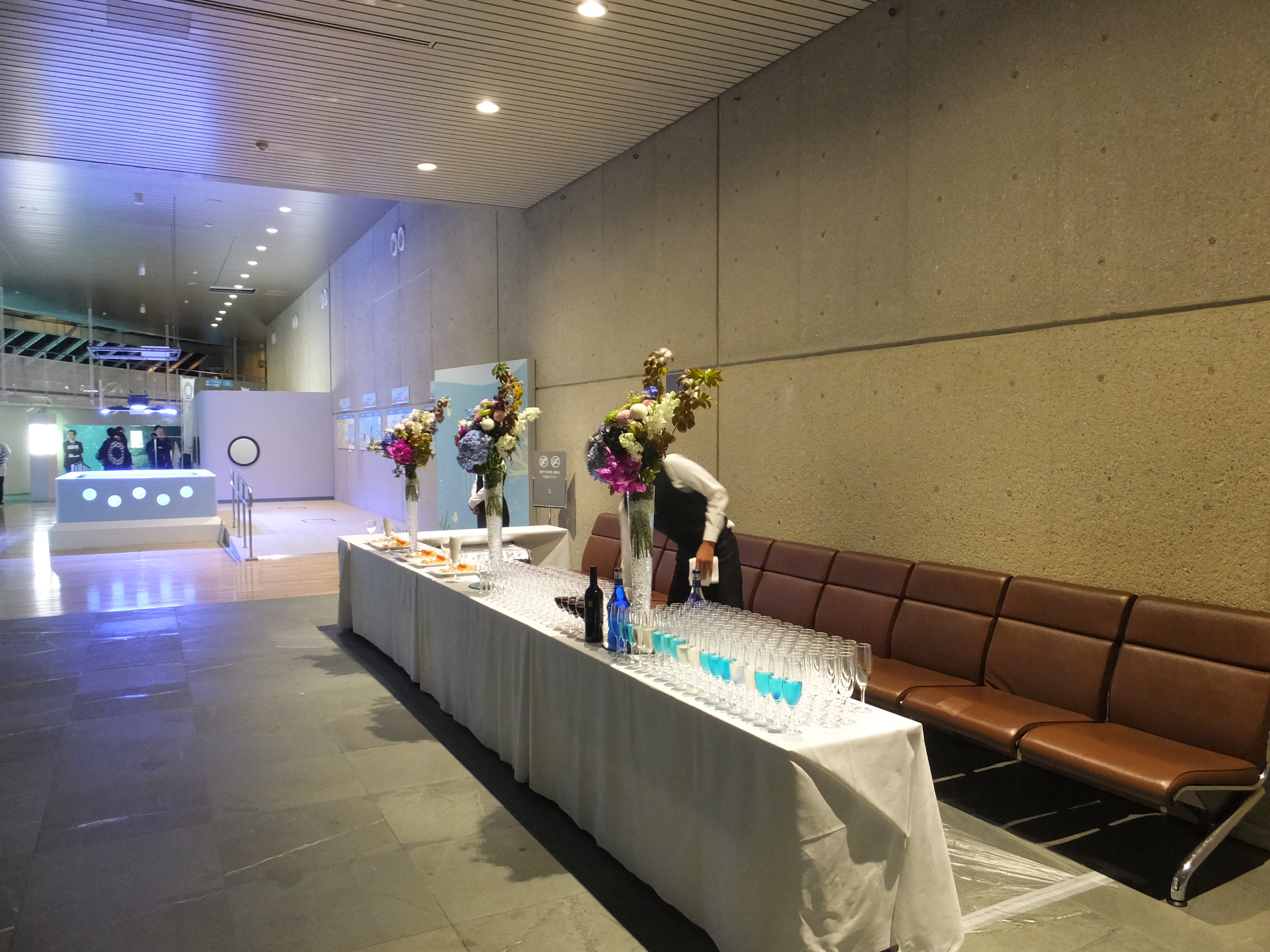 <The Sea of Tokyo Area>
A drink counter was set up at the entrance to the area and ocean-themed cocktails were handed out.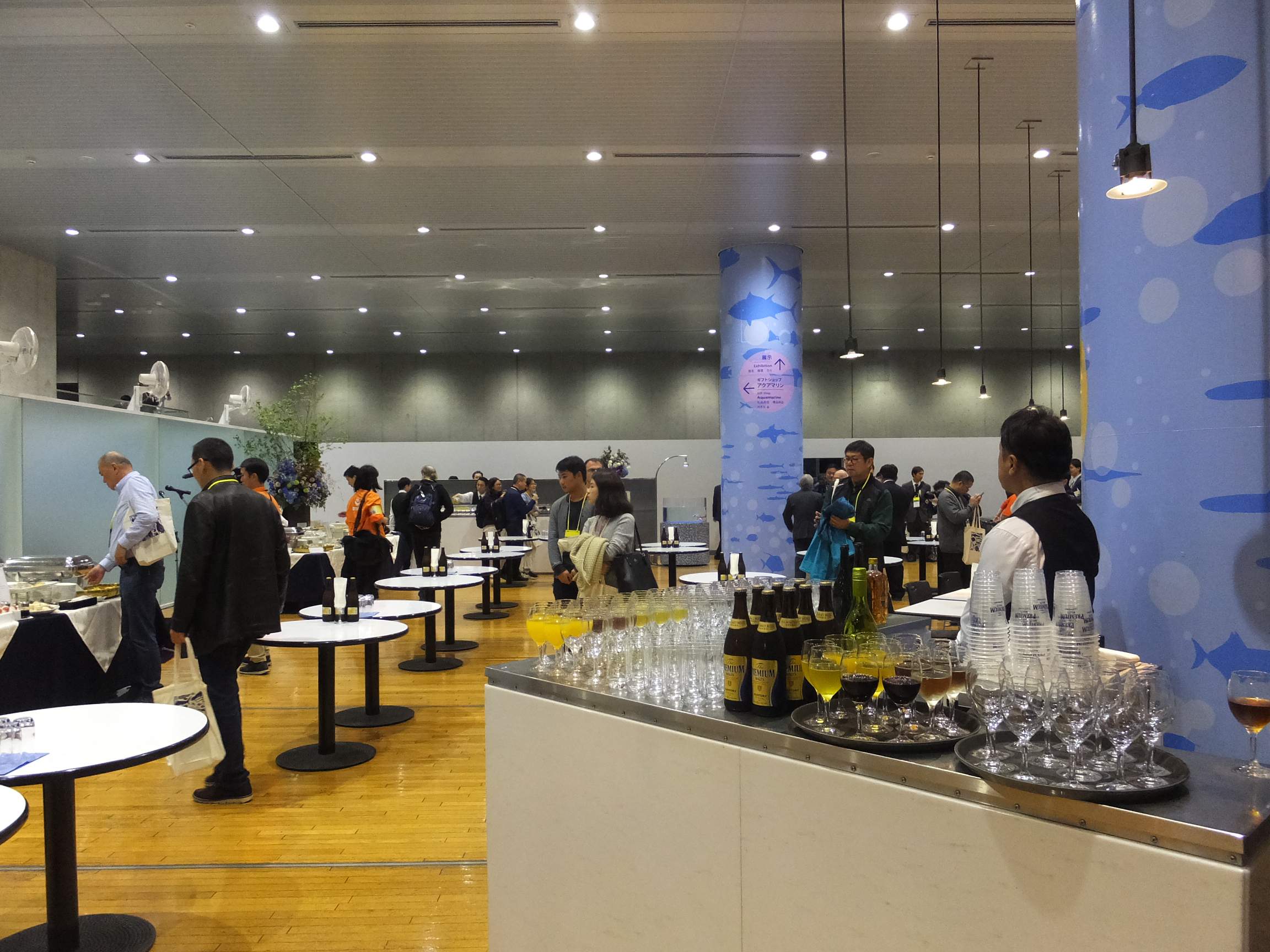 <Cafeteria "Sea Wind">
A standing space was set up for participants to enjoy food and drinks. Also, the Director gave a speech sharing some highlights of the Tokyo Sea Life Park with the participants.
■Number of participants
250 (Japanese: 150; foreigners: 100; with a total of 32 countries represented)