2019.09.19
Kanda Myoujin Shrine
Familiarization Trip Reception for Overseas Meeting Planners (Asia / Europe, North America) Japanese Culture Experience
【Date held】
①July 24th, 2019 (Wed) 15:40~20:30
(Participation by meeting planners from the Asia-Pacific region)
②August 26th, 2019(Mon)13:45~17:00
(Participation by meeting planners from the Europe, North America regions)
【Venues】
Kanda Myoujin Shrine EDOCCO(Edo Culture Complex) and Grounds of the Shrine
Event / Program Overview
As part of the Familiarization Trip program for meeting planners invited from Asia, Europe and North America, a Japanese cultural experience program was held. The participants were able to experience wearing yukata at this stunning historical site, and also try praying inside the shirine sanctum in the Japanese style.
When inviting Asian meeting planners, the multi-purpose lounge space "Reiwa no Ma" was used as the venue for the welcome dinner, much to everyone's delight.
Main event venue and entertainment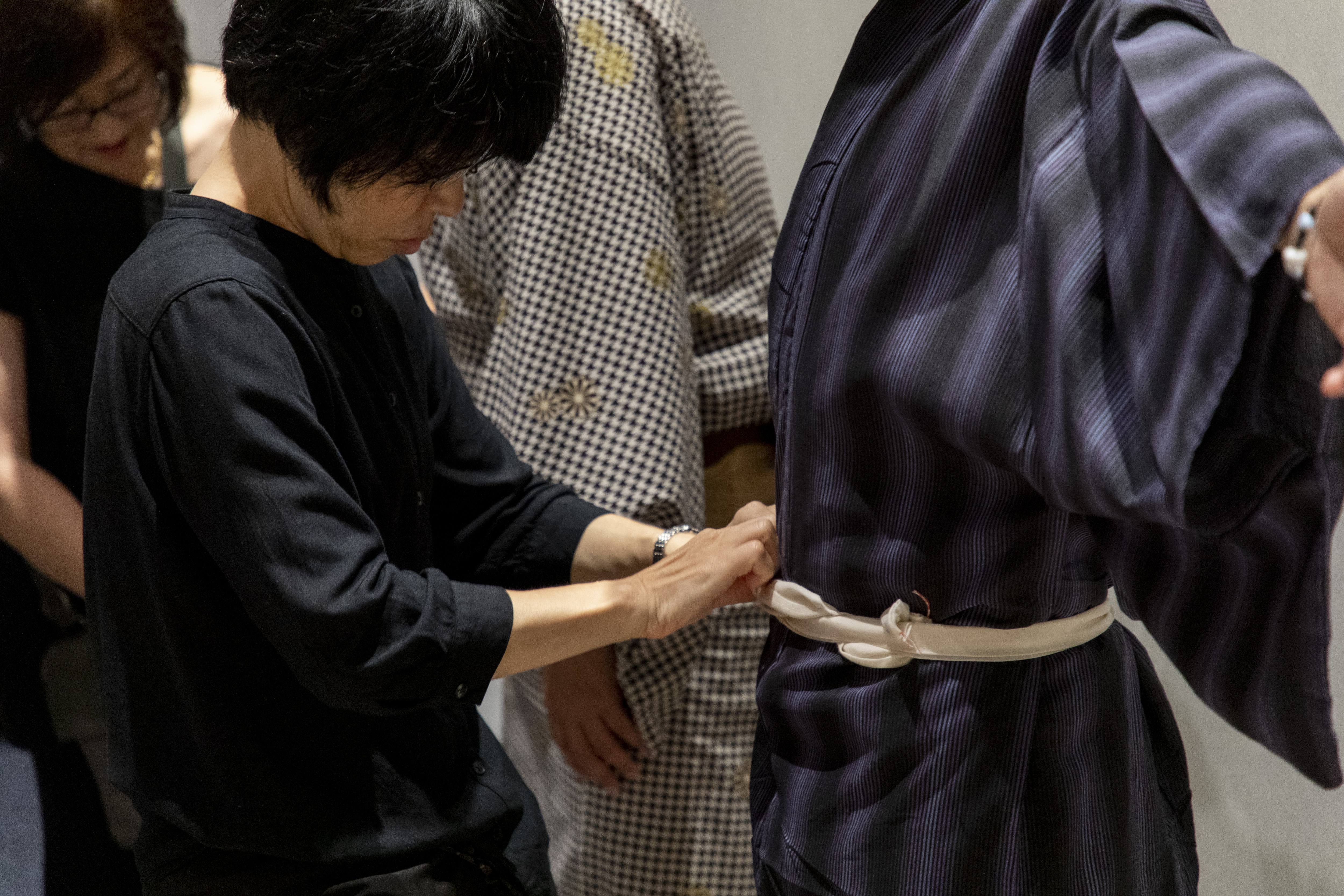 <EDOCCO (Edo Culture Complex) Studio …Both ①・② experienced>
In order to get in touch with the traditional culture of kimono, participants were dressed in yukata. Wearing the yukata, they then took a walk around the grounds of the Kanda Myoujin Shrine and enjoyed its seasonal atmosphere. Perfectly framed with the main shrine and the Skytree in the background, the participants enjoyed taking pictures during this traditional cultural experience.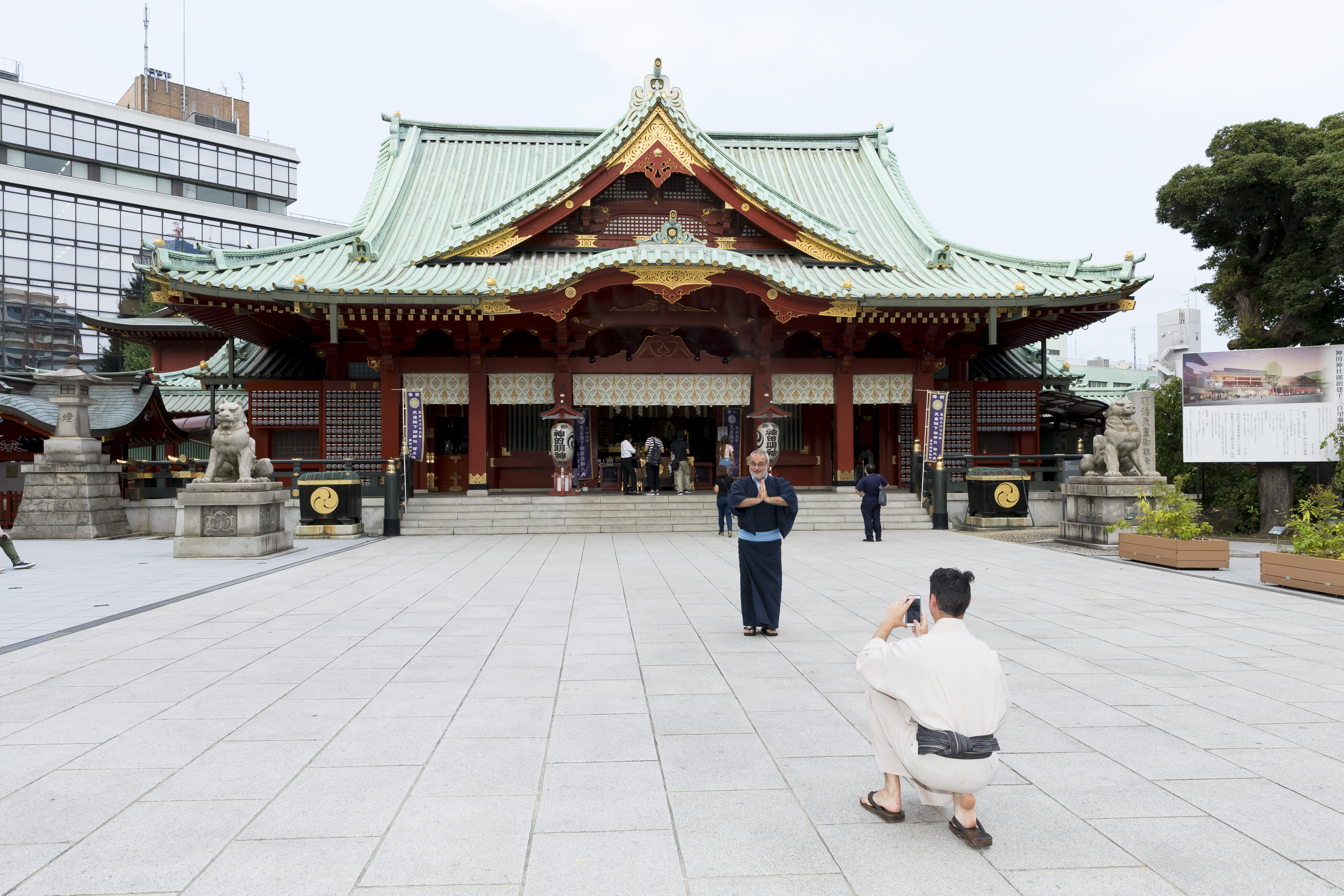 <The grounds of the Shrine …Both ①・② experienced>
Kanda Myoujin enshrines a god of business and worshipers to the shrine are said to benefit from improved luck in their work. A representative of the meeting planner also took presented a traditional offering of greenery, known as Tamagushi, to the shrine deity.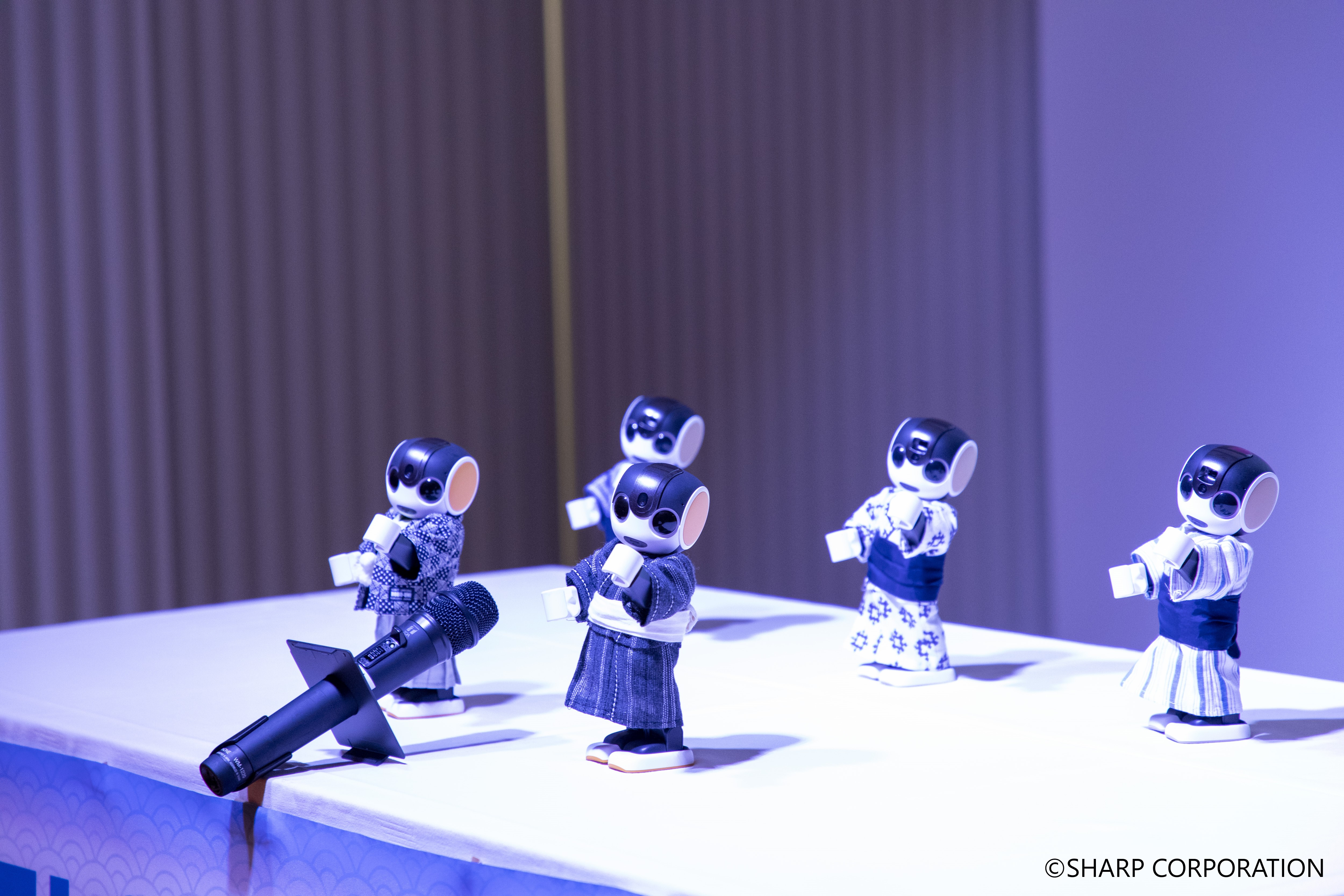 <Reiwa-no-Ma lounge …Only ① experienced>
A welcome dinner was held at Reiwa-no-Ma lounge when the Asian meeting planners were invited. Since some of the invited guests were Muslim, a buffet-style menu containing halal-friendly ingredients was provided, and local Japanese sake from Tokyo was also served. In addition, RoBoHoN performers were preprogrammed with Tokyo Convention & Visitors Bureau presentation, and performed it with an entertaining dance skit for the invitees. Their performance was very well received by all.
■Number of participants
①10 people (Meeting planners from Asia-Pacific region)
②18 people (Meeting planners from Europe and North America)