2019.09.19
Jindaiji Temple
Familiarization Trip Reception for Overseas Meeting Planners (Asia) Japanese Cultural Experience
【Date held】
 July 25th, 2019 (Thu) 11:00~14:00
【Venues】
 Jindaiji Temple
Event / Program Overview
During the Familiarization Trip for a group of meeting planners from the Asia-Pacific region, a visit was made to Jindaiji Temple. Famous as one of Japan's three biggest Daruma market temples, the participants enjoyed a tour of inspection. They tried two new Japanese cultural experiences designed to showcase the charm of Tokyo – painting Daruma dolls and making soba noodles.
Main event venue and entertaiment
<The Ganzandaishi Hall>
After receiving an explanation from one of the temple's Buddhist priest in English about the history and facilities of Jindaiji Temple, the guest witnessed a Goma fire ritual. Finally, the preist painted a Sanskrit letter on the left eye of the Daruma dolls. The dolls used were Tokyo-produced Tama Daruma, which will be used to pray for good business in Tokyo.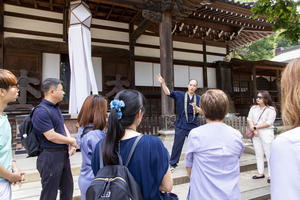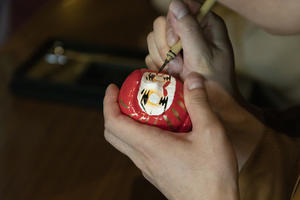 Inspection of Main Hall              Painting in the eye of a Daruma Doll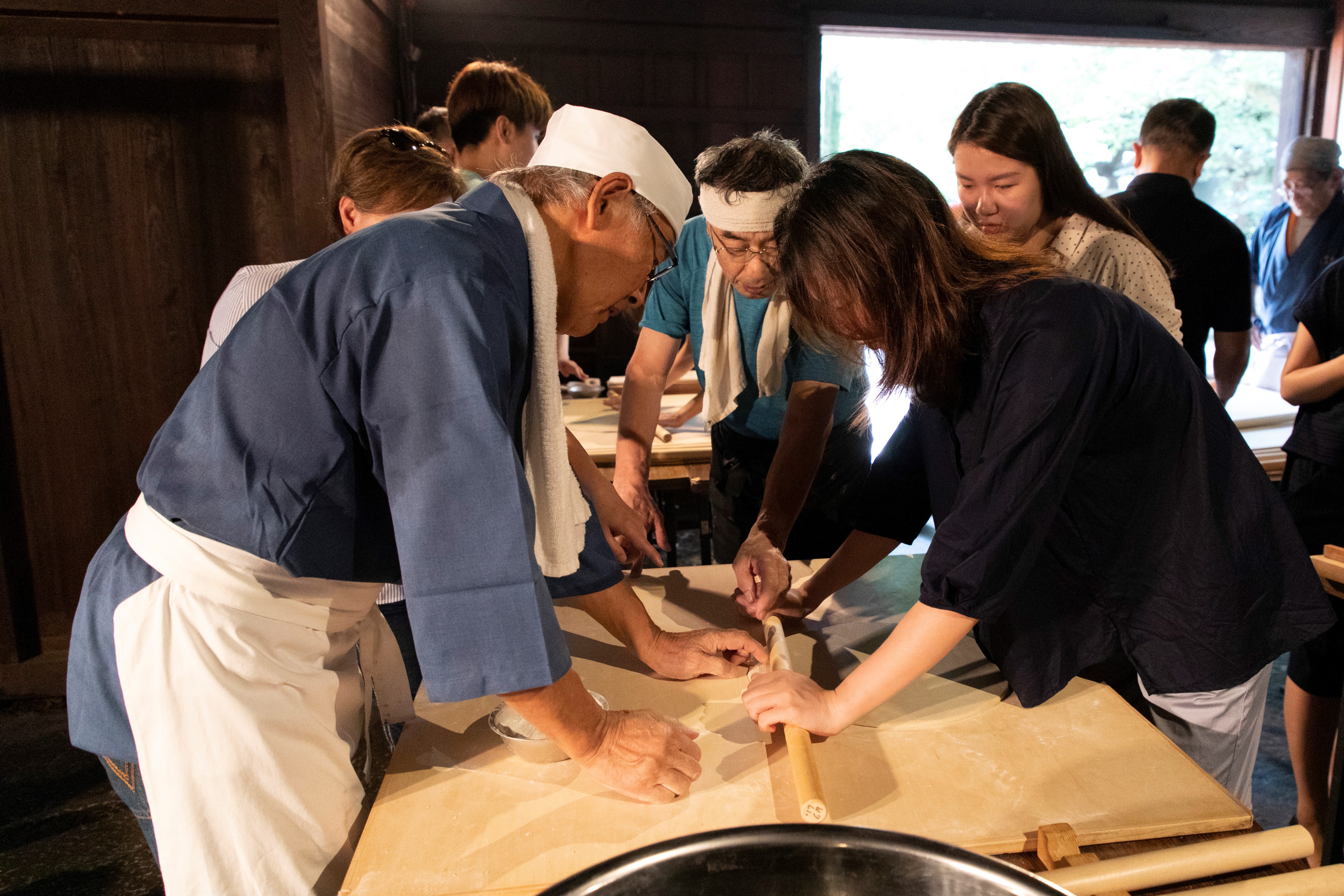 <The Old Kitchens and Storage Building>

There are many soba shops in the area around Jindaiji Temple, and it is famous as "Jindaiji soba". As such, the participants were able to enjoy a special soba making experience at Jindaiji Temple. This was an informative and in-depth experience, during which participants could compare the differences between their own and the instructor's soba.
■Number of participants
10 people (Meeting planners from Asia-Pacific region)