2021.03.31
The Shinmeikai, Shopping Street of the Shibamata Taishakuten / Daikyoji Temple Tokyo Unique Venue Showcase Event ~TOKYO Go Local~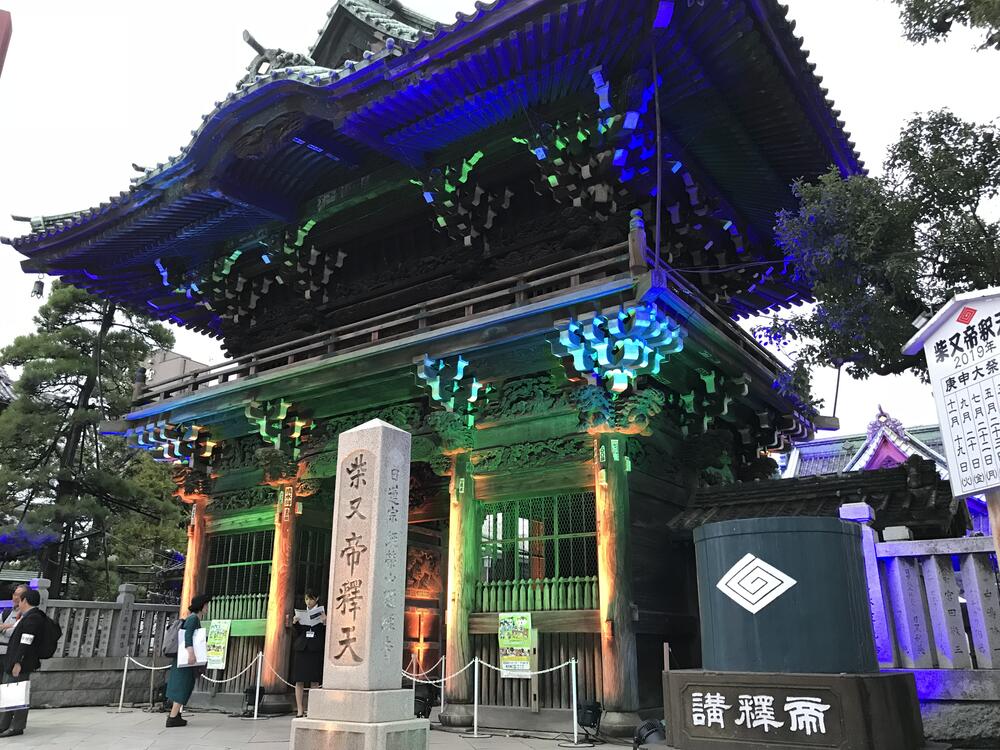 TCVB hosted a showcase event for the integrated use of Daikyoji Temple in Shibamata, an area filled with old-downtown charm, and its shopping street leading up to the temple, as a unique venue. As an opening attraction, an acrobatic performance of ladder riding with Kiyari song (traditional working song) was held in the illuminated temple grounds of Daikyoji Temple. Then restaurants and cafés along the 100-meter shopping street served food and refreshments especially for MICE participants to create a one-and-only atmosphere unique to Shibamata.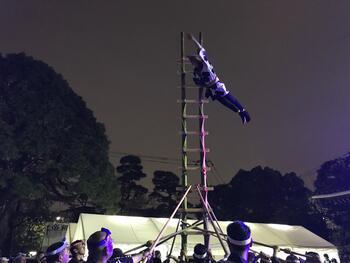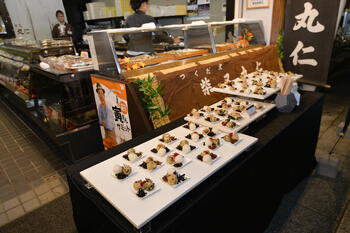 Shibamata is the only place in Tokyo that has been selected as a cultural landscape by the Agency for Cultural Affairs as an essential venue to experience the splendor of Japan with life and livelihood from the past. Built on its historical atmosphere, folks of the shopping street served specialty dishes arranged for MICE such as the famed Kusa-dango (Japanese mugwort sticky rice dumpling), bite-sized Unajyu (eel on rice in a box), bite-sized Soba (buckwheat) roll, cracker topped with Tsukudani (simmered seafood and seaweed). Friendly storefront interaction was also a key factor in winning the hearts of the participants.
Participants offered positive comments like "The Daikyoji temple was beautifully illuminated after dusk, which was just fabulous", "Loved the elaborate food arrangement, and the friendly atmosphere of each of the restaurants and shops".
Shibamata can be the scene of a MICE-specific production by taking advantage of regional characteristics of Tokyo as an attractive venue for international MICE receptions, attracting participants from all over the world to enjoy quality time.
[Event / program overview]
Date: October 10, 2019, 6:20 p.m. - 8:30 p.m.
Number of participants: 140 out of MICE-related businesses
[A clip from the event]
Decorated and illuminated approach street