2021.03.31
The Man'yo Grand Tea Ceremony of Reiwa Era at Hama-rikyu Gardens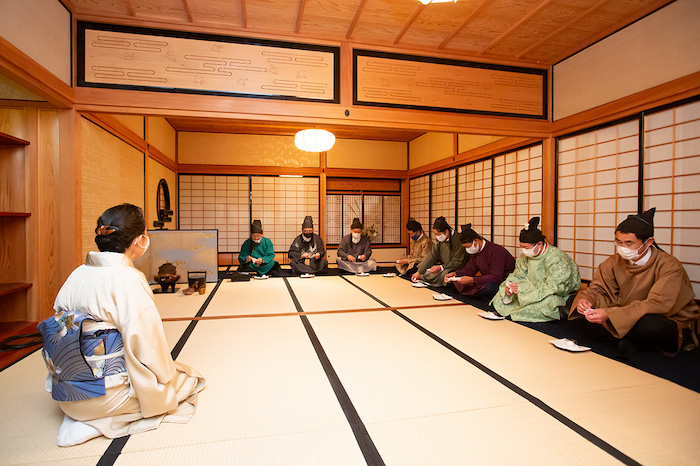 The Hama-rikyu Gardens in Tokyo, a former daimyo garden* dating back to feudal days, was reserved for holding the Man'yo Grand Tea Ceremony of Reiwa Era with the help of a grant from the Tokyo Convention and Visitors Bureau.
The "Ume no hana no utage (Plum blossom banquet)" from a collection of ancient Japanese poetry the Man'yoshu or The Anthology of Myriad Leaves (published in 750), upon which the name of the new era Reiwa is derived, was reenacted in the form of a tea ceremony. People from the areas associated with Otomo no Yakamochi, a poet who compiled the Man'yoshu, wore costumes of the Nara Period and participated in the tea ceremony at the Matsu-no-ochaya (pine tree tea house) located in the garden. Together, a live performance was staged on the Nakajima-no-ochaya (Tea house on the center island), where participants enjoyed the Japanese garden with a totally different atmosphere than everyday life.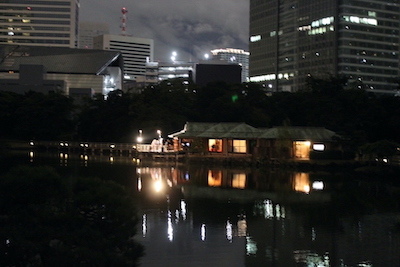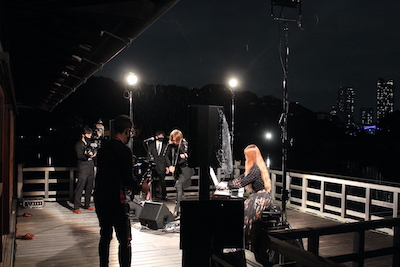 Additionally, combining tradition with leading-edge technology, hydrogen energy was used during the event. The electricity used for the lighting and live performances was generated by fuel-cell vehicles. Because hydrogen energy is gaining attention as a clean energy source in reducing greenhouse gas emissions, this event provided an opportunity for participants to think more deeply about preservation of the natural environment.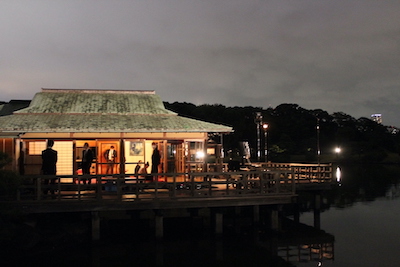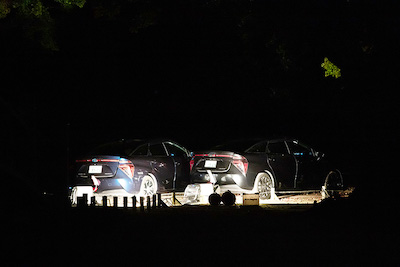 If you are considering holding a one-of-a-kind event, consult with us at Tokyo Unique Venues where our accumulated know-how on the various application procedures required to hold events at Hama Rikyu Gardens, as well as cautions to be taken when setting up, are available.
*Daimyo means a feudal lord, and the garden was originally
built as a part of feudal lord's residence in Tokyo during the Edo Period.
[Event Outline]
Date: November 7, 2020
Number of Participants: Approx. 50