2021.03.31
TAAKK Fall-Winter 2021-2022 Fashion Show Presentation at Jiyugakuen Myonichikan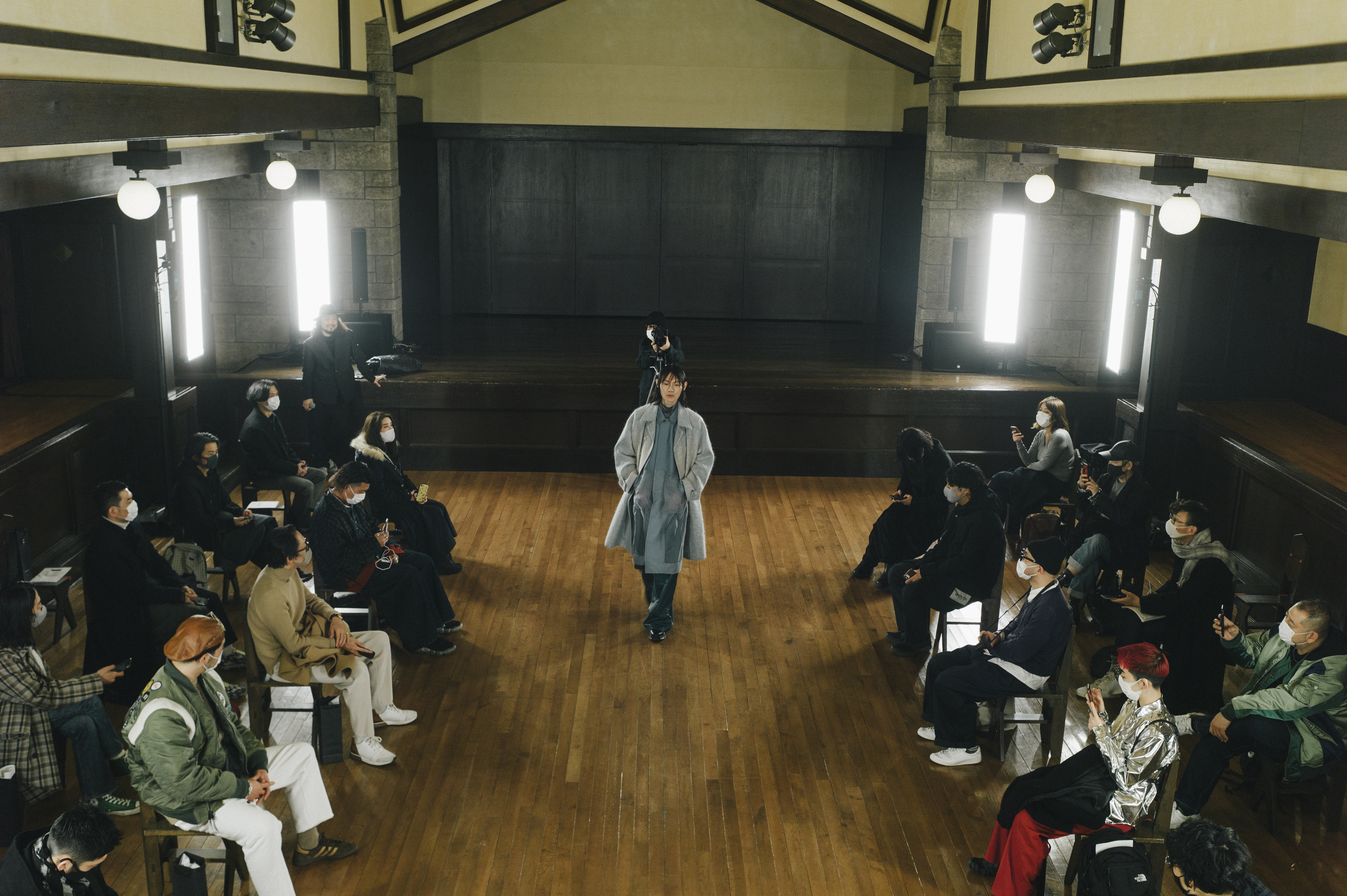 Jiyugakuen Myonichikan (House of Tomorrow at Jiyu Gakuen School) was built by a master of modern architecture, Frank Lloyd Wright, in 1921 as a school building of Jiyu Gakuen school. In 1997, its historical and artistic values were recognized and designated as an important cultural property by the Government of Japan.
The men's apparel brand TAAKK held a fashion show for its 2021-2022 Autumn-Winter Collection at the auditorium located on the south side of the grounds of Jiyugakuen Myonichikan, with a subsidy from the TCVB.
To leverage the atmosphere of this historical venue, the decorations on the building and in the space were kept to a minimum, and a salon style was adopted where the audience could surround the models and appreciate the entire experience. The fashion show was held in the form of a one-hour presentation, in which the designers themselves gave detailed explanations of the design concepts, materials, patterns, and so on, for each piece.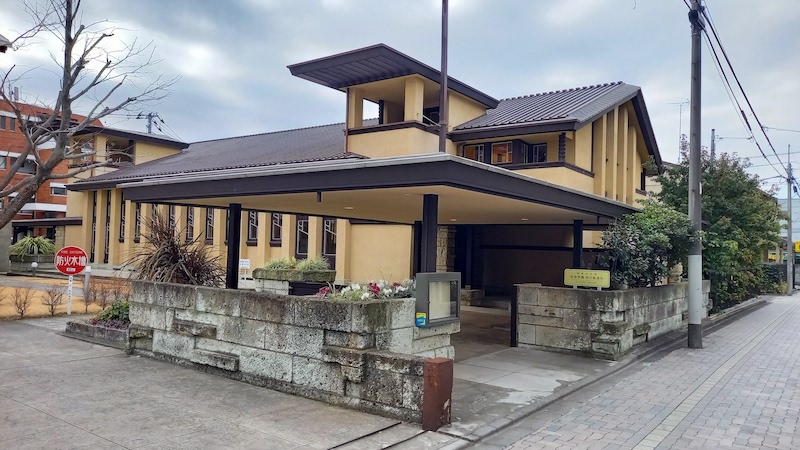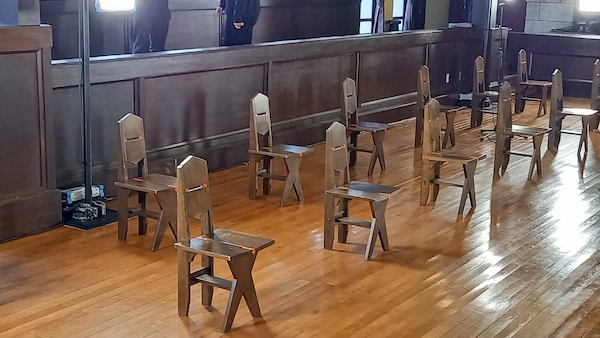 On the day of the event, another facility on the grounds of the Jiyugakuen Myonichikan was used as a waiting room, and the auditorium was used as the main venue for the fashion show. The organizer of the event gave a favorable comment, saying, "In addition to the models being able to walk around with shoes on, food and drinks were also allowed on the premises, and we felt that the venue was very supportive and appropriate for this kind of event".
Since the event was held during the COVID-19 crisis, we took all possible measures to prevent the spread of the virus, including hand sanitizer and temperature checks for all staff, performers, and invitees, along with adequate ventilation, and social distancing by dividing the show into three sessions and limiting the number of invitees per session.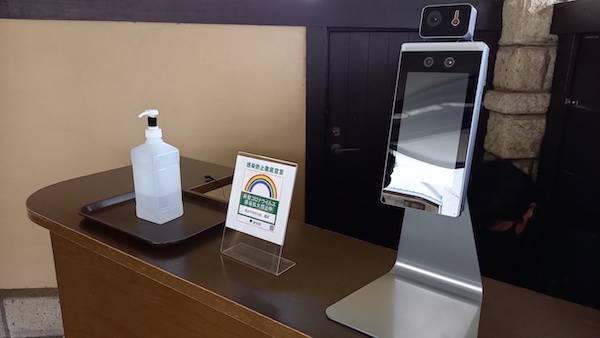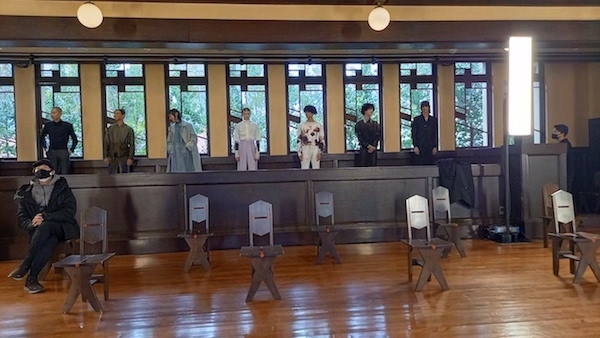 Jiyugakuen Myonichikan is actively promoting "dynamic conservation", which is the preservation of buildings while they are being used, based on the principle that "the mission of a building is to be used, even if it is a cultural property". We can provide advice on various aspects of hosting events, so please do not hesitate to contact us.
[Event / program overview]
Date: Monday, February 8, 2021
Number of participants: Approx. 80