2022.03.03
tiit tokyo SHOW 2021 "Wood Message" at Tokyo International Cruise Terminal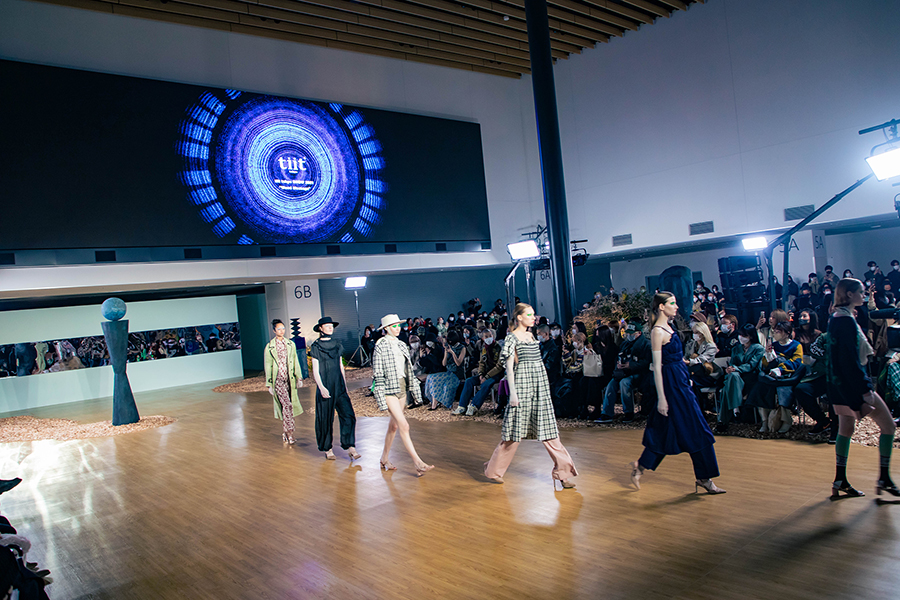 A promotional event for a fashion brand was held in 2021 with the help of a subsidy from the Tokyo Convention & Visitors Bureau at the Tokyo International Cruise Terminal, This venue opened in 2020 in the port of Tokyo as the city's new gateway to the ocean.

 The "tiit tokyo SHOW 2021" fashion show was held at the multipurpose hall on the third floor of the terminal. Hand disinfection was practiced by show staff and guests, and other sufficient measures against infectious disease were taken for the event, including the use of acrylic panels and partitions in the backstage area. As for the layout, the show made use of the full 3,000m2 of the spacious single-floor venue. The heart of the show, a runway surrounded by wooden objects and ornaments that conveyed the show title "Wood Message," was encircled by seating for 400 guests along with space for standing attendees.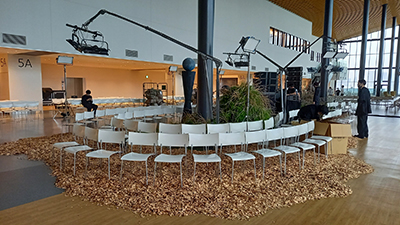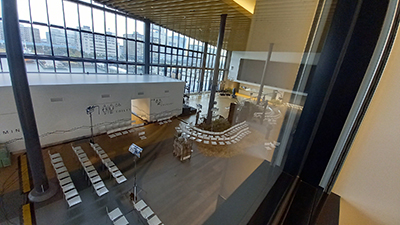 The LED screen, pre-equipped at the hall was used to display the brand's promotional video. After the event, we received comments from the organizers such as "the wonderful hall, overlooking the beautiful Tokyo Bay, makes events truly special" and "the venue offers smooth load in and load out, so it has the potential to be used for a variety of events."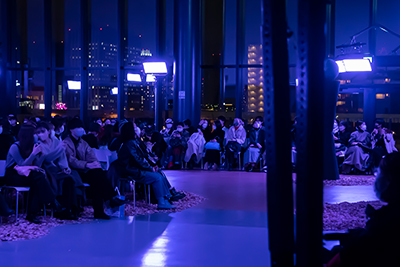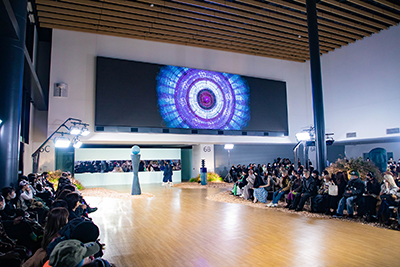 The Tokyo International Cruise Terminal also offers other rooms capable of holding a variety of events such as meetings and the welcoming of VIP guests. At Tokyo Unique Venues, we are ready to serve you with our breadth of expertise, from various application procedures to advice during setup when holding an event at this spectacular venue. Please feel free to contact us when considering an event.

[Event Overview]
Date: December 14, 2021
Number of participants: Approx. 400